At first glance, dating and exercising might seem worlds apart—one revolves around the heart in a metaphorical sense, while the other, quite literally. However, upon closer examination, the world of dating shares uncanny resemblances with the realm of physical fitness. Both are endeavors that require dedication, persistence, and often, a sprinkle of humor to get through. Here's an exploration of how these two seemingly disparate activities mirror each other.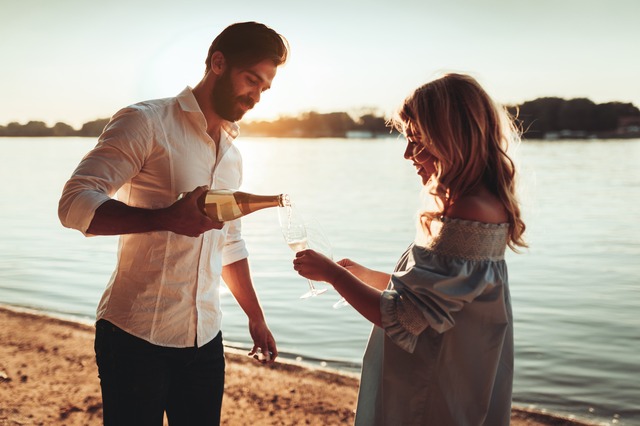 1. Starting is often the hardest part
Anyone who's tried to adopt a fitness routine or plunge back into the dating world knows the challenges of the initial phase. The unfamiliarity can be daunting. Whether it's awkward first dates or the soreness after a workout, beginnings are fraught with uncertainty and self-doubt. However, as in both scenarios, once you get the ball rolling, momentum builds, and it gets easier.
2. The importance of consistency
One workout session or a single date won't yield miraculous results. Success in both realms hinges on consistency. Regular exercise helps in achieving fitness goals, while consistently putting oneself out there improves the chances of finding a compatible partner. It's about the journey, not just individual events.
3. Setting realistic expectations
In both fitness and dating, setting unrealistic expectations can lead to disappointment. Not every date will lead to a lasting connection, and not every workout will show immediate results. Understanding and accepting this fact helps in maintaining motivation and prevents unnecessary disillusionment.
4. Overcoming plateaus
In the fitness world, after consistent exercising, there comes a phase where progress seems to stall—known as a plateau. Similarly, in dating, there might be phases where everything seems monotonous or stagnant. In both cases, the key is to change things up. Trying a new exercise regimen or exploring different ways to meet people can reignite progress and enthusiasm.
5. Listening to your body and heart
Exercising teaches us the importance of tuning into our bodies, recognizing when to push harder and when to rest. Similarly, dating requires tuning into one's emotions, understanding one's boundaries, and recognizing when it's time to pursue a relationship or take a step back.
6. Dealing with injuries and heartbreak
Physical activity, especially when done without proper care, can lead to injuries. Similarly, dating has its risks, and heartbreak is a potential outcome. Both scenarios require healing. Whether it's resting a sprained ankle or mending a broken heart, recovery is crucial. And in both cases, it's essential not to give up but to get back out there when the time is right.
7. Celebrating small victories
In the realm of fitness, celebrating small milestones—like running an extra mile or lifting heavier weights—can be incredibly motivating. Similarly, in dating, it's essential to recognize and celebrate small moments, whether it's a great conversation, a shared laugh, or learning something new about oneself. These moments keep one going during challenging times.
8. The role of external support
A workout buddy can make gym sessions more enjoyable and consistent. Similarly, friends can play an invaluable role in one's dating journey—offering advice, lending an empathetic ear, or just sharing a good laugh over bizarre dating tales.
9. Not comparing yourself to others
It's easy to look at someone else lifting heavier weights or running faster and feel disheartened. Similarly, seeing peers in seemingly 'perfect' relationships can trigger feelings of envy or impatience. In both dating and exercising, it's essential to remember that everyone's journey is unique. Comparisons, more often than not, rob joy and motivation.
10. Enjoying the process
Lastly, and perhaps most importantly, both dating and exercising teach the importance of enjoying the process. It's not just about the end goal—be it a fit body or a lasting relationship. The growth, self-awareness, and experiences along the way are equally valuable.
Conclusion
In the tapestry of life, activities often overlap in the lessons they offer, and such is the case with dating and exercising. Both are journeys filled with ups and downs, requiring resilience, patience, and a sense of humor. So the next time you lace up your running shoes or get ready for a date, remember—you're not just working on your fitness or love life, but also cultivating qualities that will stand you in good stead in every life arena.